New Product: Chopsticks!!!
New Product: Chopsticks!!!
We have a new product for our custom: chopsticks!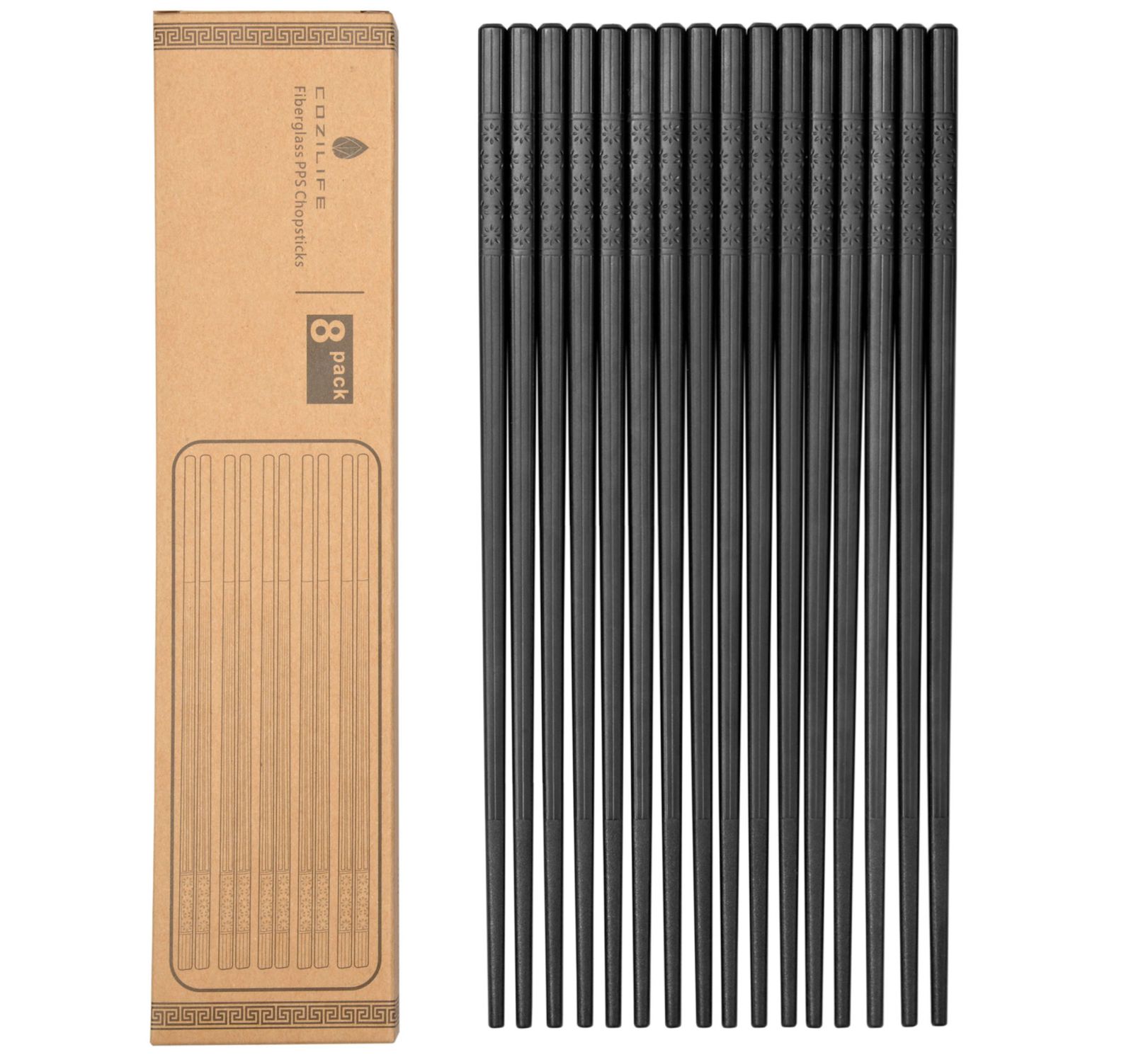 Why do we choose it?
We are a Chinese company and we want one of products to have strong Chinese characteristics. There is an old Chinese saying:'People regard food as their prime want'. So we chose chopsticks, which are the main food tool in China and even in southeast Asia.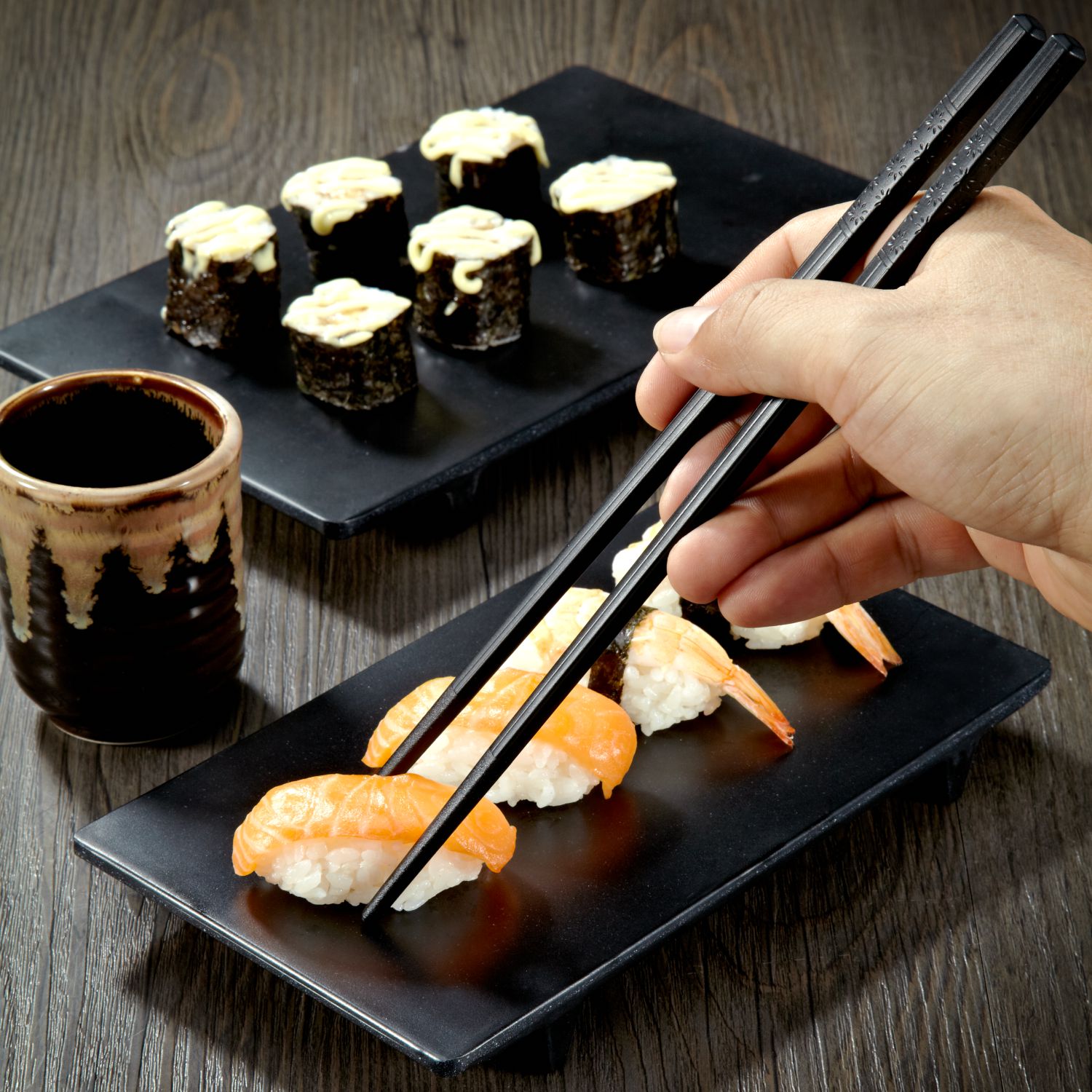 Premium Quality Fiberglass Chopsticks
Made from PPS and Fiberglass with temperature resistance up to 356 °F, they won't melt, bend or crack like plastic or melamine. The product is FDA approved and BPA free. They are dishwasher safe and light weighted. The material is absorbent, and heat insulated, which prevent the product to be contaminated or burning. They are much durable than wood or bamboo made chopsticks.

Design
Special designed Non-slip textured finish at both ends for users to pick food up nice and easy. They each are 9 1/2 Inches long and 0.5 Oz (15 gram) in weight, which is the perfect size for everyday use. You won't feel tired when holding them for a long time. They are deliberated grinded on every corners and edges, which provides smooth and save for users. The carvings on our chopsticks increase friction for a better holding. They won't easily slide off your hand when picking up food. The square shaped bodies of them made sure they won't roll easily on the table. And they are relatively short-lengthened for beginners to handle easily.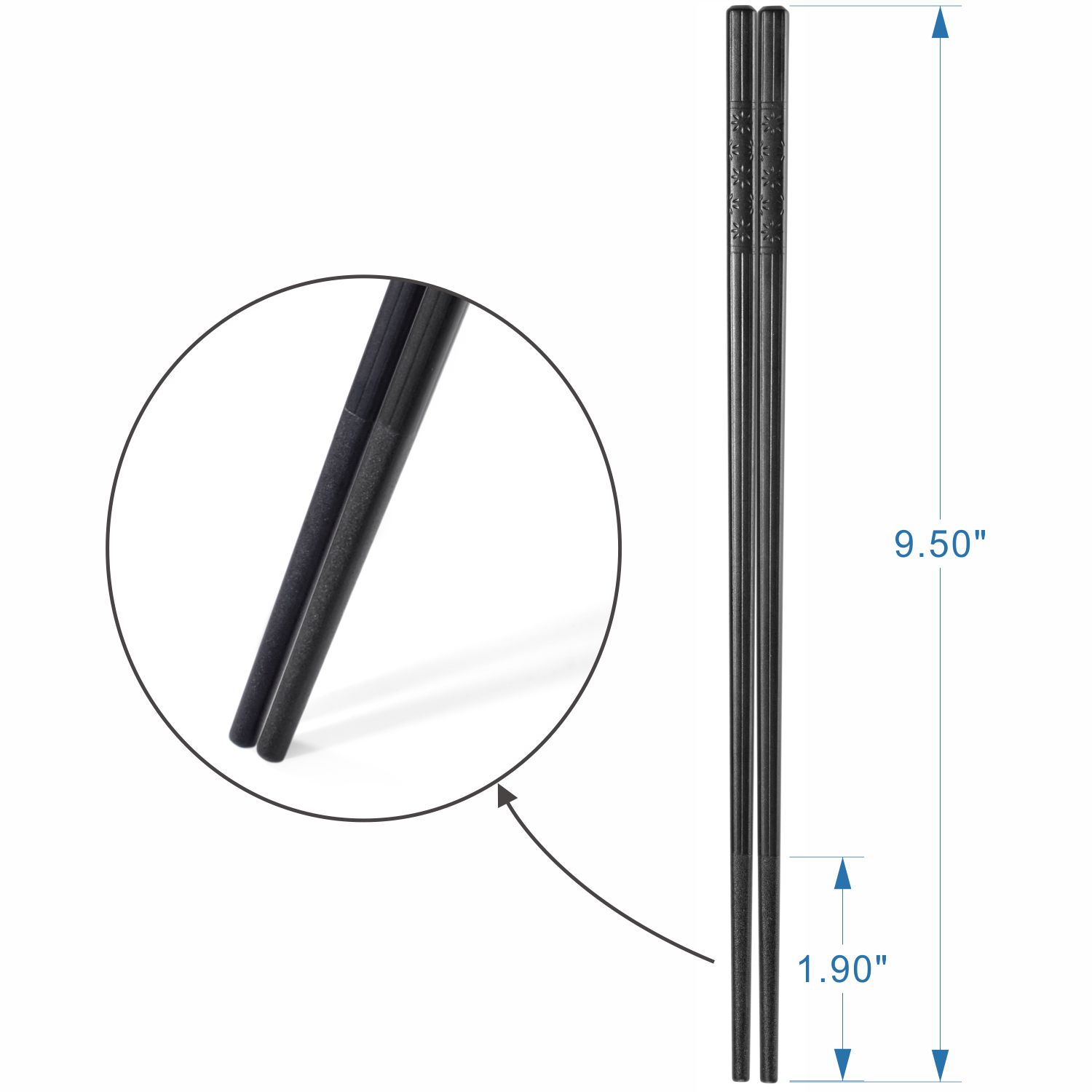 Safe & durable
These chopsticks are health and durable. They will be inevitable wear out after long usage, to avoid unexpected user experience. We suggest changing new pairs on 1~2 years basis. They are non-allergic/toxic and can be used by both adults and children. The premium quality material they made from guaranteed a solid build for long lasting. Note: slender chopsticks may slip down through the utensil holder in the dishwasher and hit the spray arms which could cause damage. Please consider purchasing a "dishwasher basket" if you have doubts on your dishwasher washing chopsticks.

Application
These chopsticks are great for Asian dishes and they're excellent for any place serving Asian. Suitable for home, hotel, restaurant, travel etc. Gift set: these chopsticks come in premium Kraft paper gift box package and are perfect gift for housewarming, holidays and special event. Our chopsticks are healthy and environment friendly. While using our chopsticks, you also do a bit to protect the environment.

Satisfaction Guarantee
We focus on high quality products with modest price all the time. If you're not completely satisfied our product let us know and we will offer unconditional returns or refunds. To live a cozy life, choose COZILIFE.

To the Customer
We welcome customers to leave comments on our products and let us know the shortcomings of our products. We are committed to improving the shortcomings of our products to bring better services to customers.

Your Comments